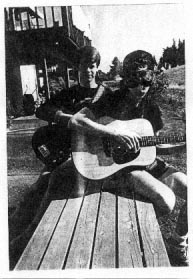 In the back yard in Tualatin. Note my bare feet and Goat-Boy's broken string.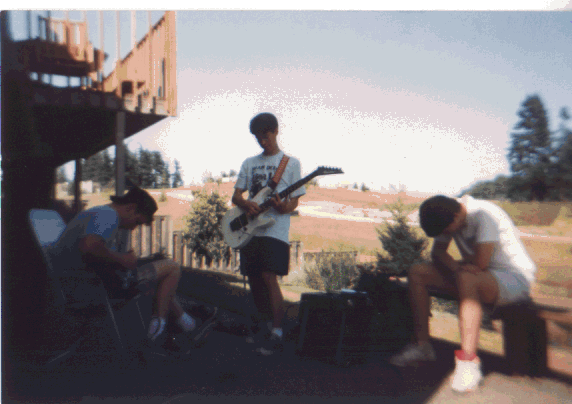 Once again, in the back yard. This one was post-RYL, summer 1992 during the recording of the Winchester Geese's "Necrofeelia". (same people, different name, different modus operandi) I can't believe we played this song in the back yard. Note the pointy-headed Charvette guitar.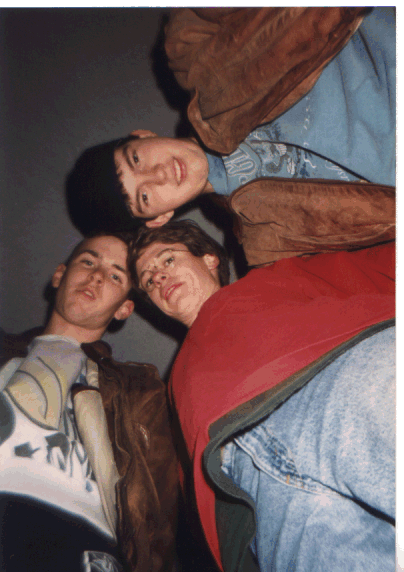 The Winchester Geese during the recording of their all-time classic La Poultron de Mort, December 1992. Note the prominence of my crotch in the photo.